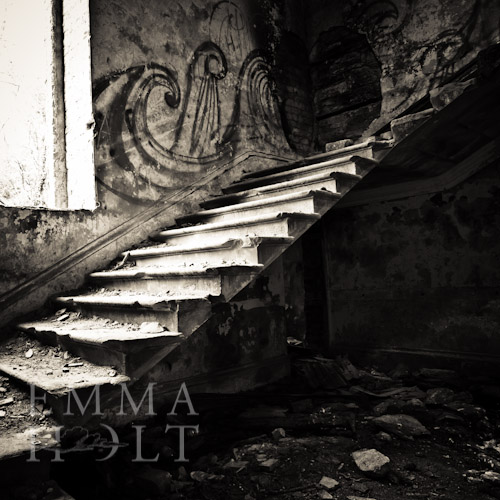 'The Spirit Within'
All images are copy right protected.

An emotional project based on the derelict Baron Hill Mansion, Anglesey, Wales. Capturing the sadness, mood & detail of a stunning historic building...
Emma Holt is fast becoming the North's leading emotive photographer.

*Limited edition prints*
The following images have appeared, in several major exhibitions, locations include; London (the Red church Gallery) Ormskirk, Rochdale (Healey Dell) Lancashire.
Please note: Limited edition prints, there will only be 50 printed.
From £180.00 for a 12x12inch image.
Larger sizes available.
Printed on professional Fine-Art paper, Bespoke Black frame and textured professional mount.
Signed and numbered by the photographer.

For further details please fill in the contact form or email Emma Holt at: emma@emmaholtphotography.
Ref: SW7
Location: Anglesey
Photographer: © Emma Holt Photography BA(Hons)